To enlarge the screen shots, right click and choose "view/open image".  This should enlarge the pic to approximately the size it would be in the course.  Hit the "back" arrow on your browser when done, to return to this page.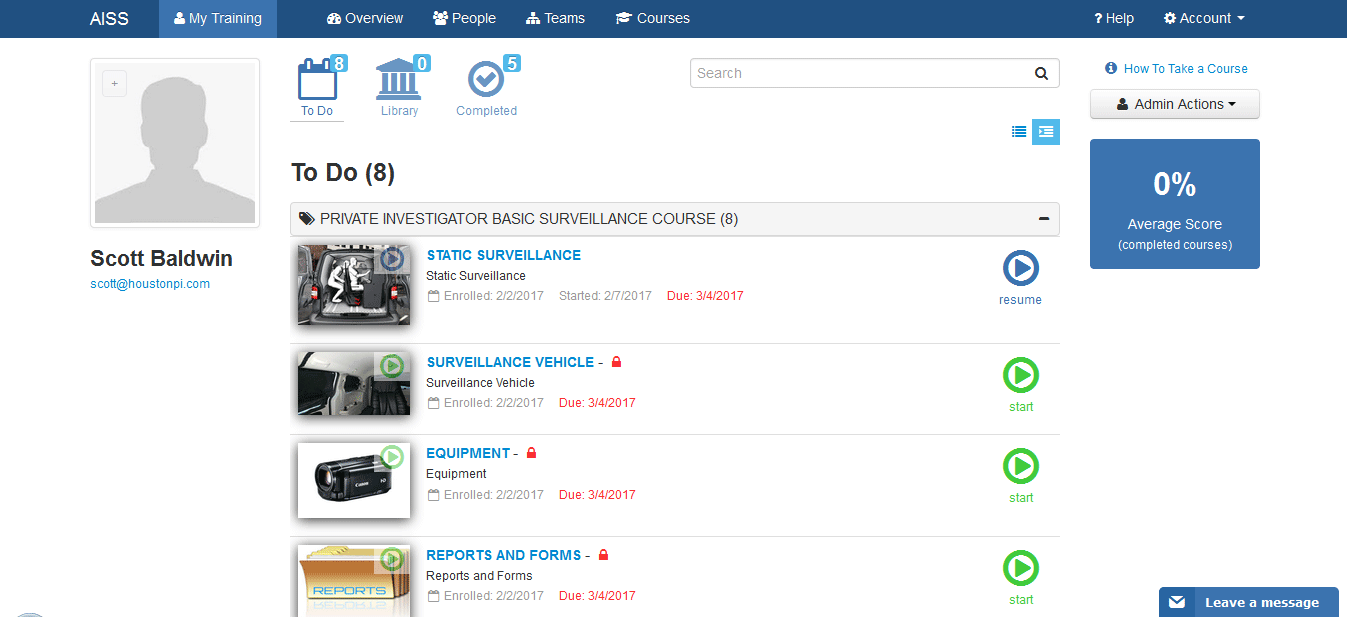 Screen Shot of Course Program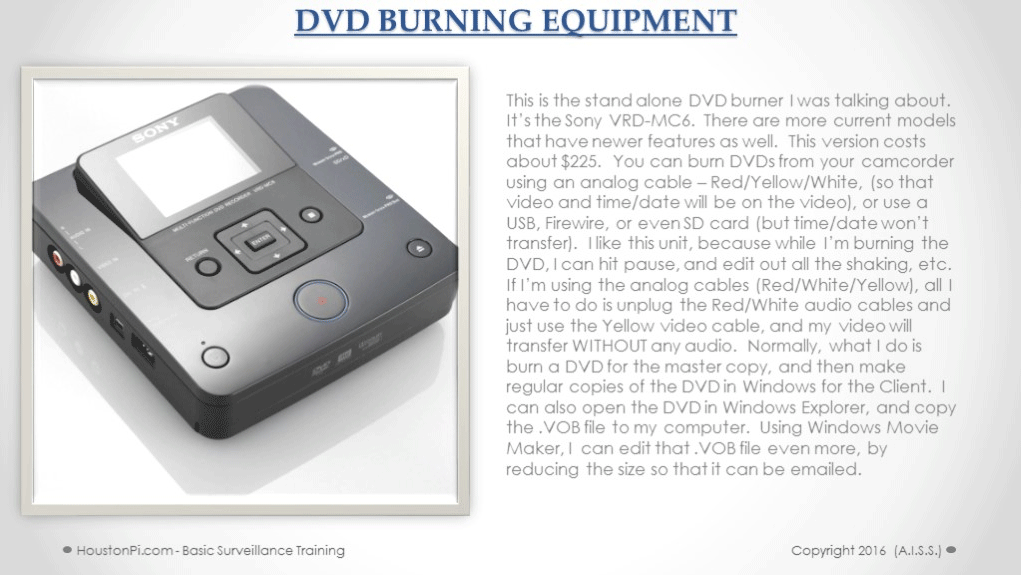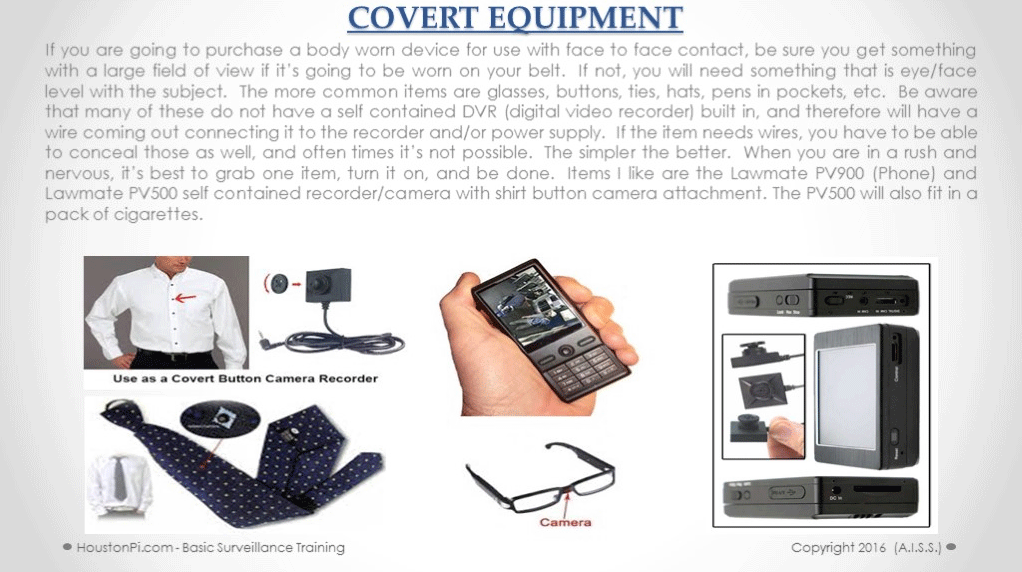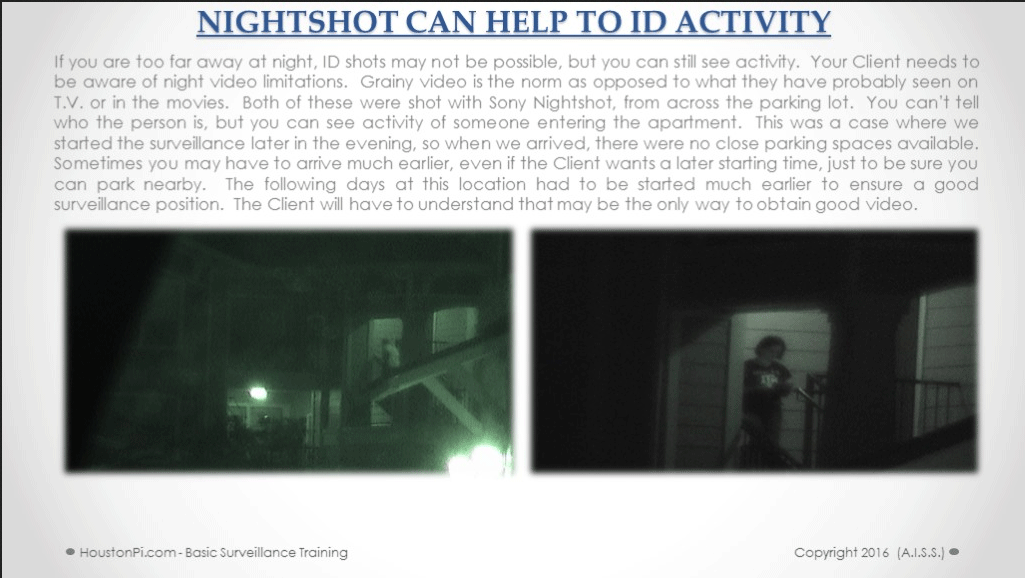 You can play these clips right in your browser by just clicking on the play button in the center of the video.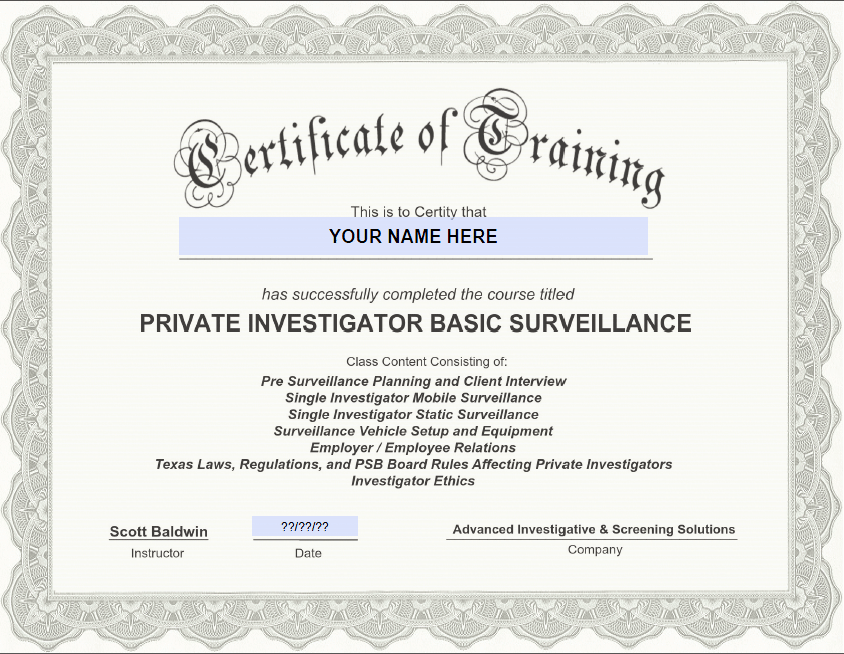 Sign Up
Sign up now, or contact us with any questions.
Brought to you by Advanced Investigative & Screening Solutions.